Reducing Stress and Healing Trauma.


Cultivating Compassion, Radiant Aliveness,

and Transformative Living.


Embodied Nature combines leading edge neuroscience with

​somatics, psychology, and the ancient wisdom traditions.

As a holistic approach, it takes people on a journey of self-discovery

that restores body-mind wholeness- bringing healing, enriching relationships,

and supporting life to thrive.
​
Each one of us experiences stress and trauma to some degree in our lives. As modern science is now showing, this becomes stored in our nervous system and can affect all areas of life- impacting health, relationships, and our ability to engage fully with life.

Our soma ( or body-mind) holds healing capacities which when given the appropriate support, can allow trauma to heal.

The strong survival impulses of fight/ flight/ freeze can be gently released, and well-being re-stored.

A Somatic approach is at the leading-edge of therapy today. As a powerful psycho-biological approach, it can bring profound healing and restore well-being, naturally.


Aisling offers courses, workshops and retreats that she both designs and offers in collaboration with others.

Please click on the image above for details of upcoming courses and workshops.


Combining the ancient art of Yoga with contemporary Somatic practice, this is movement medicine for our times.

The focus of Soma Yoga is to offer deep nourishment and nurturing. It allows spaciousness and time to immerse in the body's slow unwinding of tensions. It supports time in the parasymathetic nervous system- the rest and digest phase-
which counter-balances the fast pace and stresses of modern day living.

Classes are held in a friendly and welcoming atmosphere, where your own unique way of being is encouraged and supported.

​
For more info, just click on the images above
With Aisling Richmond M.A

​

Somatic Therapist,

​

Embodiment teacher

&

​Transformative Leader.

Ismeta & YTTC accredited.

​

​Contact Aisling on​085 155 2233

​

aislingrichmond@gmail.com
Powered by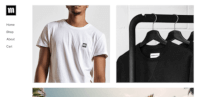 Create your own unique website with customizable templates.